Editors
Editors are controls which allow you to view and edit a property of a particular data record. For example, in the Customer detail view, you will see text editors for first and last name properties, a date editor for the birthday property, along with many others. Some editors contain special functionality, such as the date editor, where clicking it will allow you to pick a date from a calendar, or an image editor, which will allow you to acquire an image from a file or your scanner or webcam. There are many different types of editors depending on the data type of the property.
Image Editors
When hovering over properties that store images or photos, special toolbars containing buttons will appear, allowing you to load or interact with the image.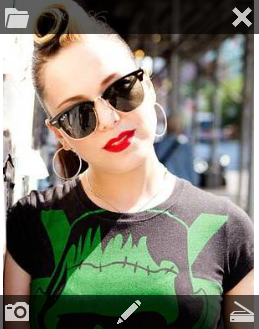 The image editor


Load: Load an image from a file on your PC.


Delete: Delete the current image.


Webcam: Take a picture using your PC's webcam. By default, REV23 Desktop will use the first webcam it can find. You can set your default webcam in Device Options.


Edit: Opens the REV23 Desktop Image Editor allowing you to crop or rotate the image.


Scan: Initializes your TWAIN compatible scanner to scan an image. By default, REV23 Desktop will prompt you for which scanner you'd like to use. You can set your default scanner in Device Options to avoid this prompt.